Codebug now has native servo support, so we don;t need to bit bang with timing loops any more: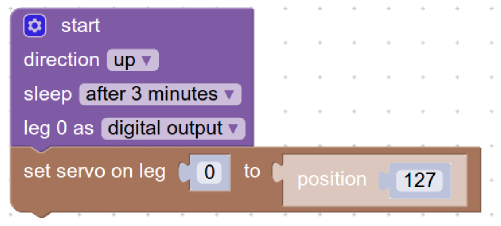 http://www.codebug.org.uk/blog/codebugs-moves-servos
Excellent. Maybe they will add arrays next.
They have also added access to 4x pins on the header, each can be set as digital read/write or analogue read.

So 6x servos is possible - I can use it for my walking robot!